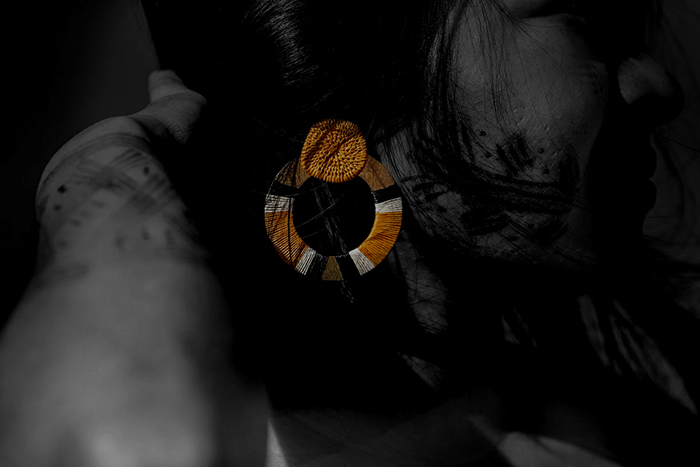 BAMBOLEIRA
accessories
2015年にスタートしたアクセサリーブランド、BAMBOLEIRA(バンボレイラ)はコロンビア発のALLハンドメイドジュエリーです。Wereggueという伝統工芸にもよく使われている、コロンビアの太平洋沿岸(Choco地方)で育った天然草木を一本一本染め上げ、ハンドで台座(ブロンズに24Kイエローゴールド)に巻いていく伝統工芸が合わさったデザインは、神秘的でもあり新しいモダンアクセサリーを映し出している。コロンビアの伝統工芸、職人技術、女性の労働、環境を守るべく立ち上げられたエシカルなプロジェクトでもあり、デザイナーのナタリアは、BAMBOLEIRAのアクセサリーを通じ世界各国の人々に、この価値あるコロンビアの伝統工芸の存在をアピールしながら、環境保護、労働運動の働きかけを行いたいと語っている。
BAMBOLEIRA is an all hand-made jewelry brand that originated from Colombia in2015.
The design utilizes a craft technique called "Werregue" that uses natural plants growing in the Chocó region located in the Pacific coast of Colombia. Werregue is often used in the region's traditional crafts. In BAMBOLEIRA's designs each of the stems are dyed one by one then wrapped around bronze and 24K yellow gold. The design has a mysterious but also modern look.
The brand is an ethical project which preserves Columbia's traditional crafts, craftsmanship, women in work, and the environment. Along with working on protecting the environment and the labor movement, designer Natalia Sanchez seeks to spread the value of Columbian traditional handicrafts to the world through BAMBOLEIRA.